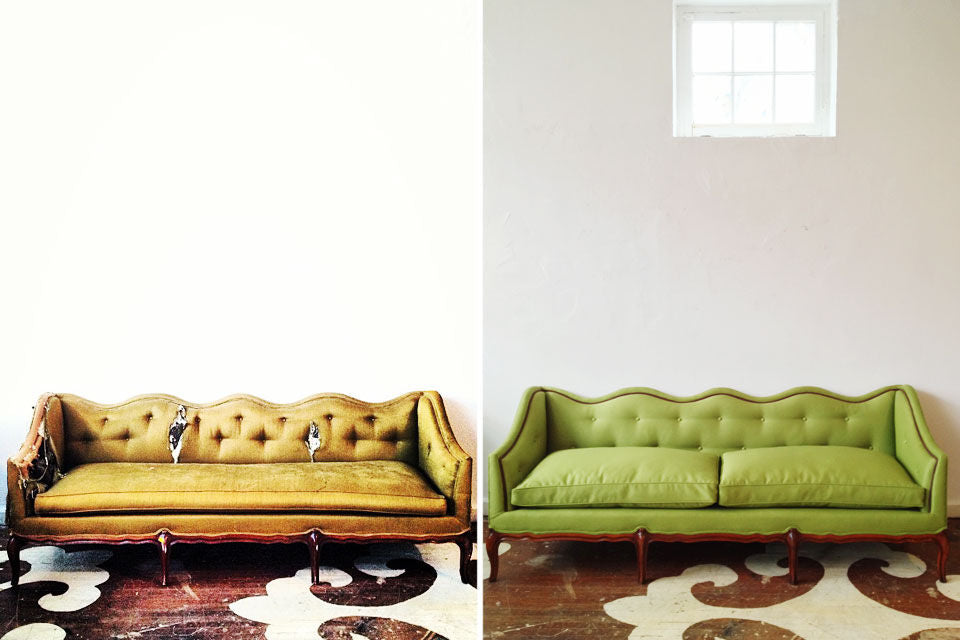 Welcome to the Repeat
This video says it all. Chairloom is a business about collaboration and vision that results in transformation.
A truck, a chair, heavy lifting, beautiful fabric, and somewhere to go. You get the idea. It's a process, a journey, an experiment, a labor of love.
My name is Molly Andrews Burke, I'm the founder and owner of this 15-year-old antique and vintage furniture business. This new and improved website marks an exciting time in the life of a business that carries with it the accomplishments of the past and the hopes for the future.
The reason I'm starting THE REPEAT with this video (produced by my neighbor and creative genius/friend Lydia Ricci) is because it is such a great visual of what circular design is about. Circular Design is something we hope to emphasize and educate our "followers" as we move forward. We have been all about REUSE since day one. We have been all about introducing our clients to the best of the best of textile design. And, of course, we are all about finding interesting, beautiful and quality vintage and antique pieces and bringing them to the forefront for you to purchase.
THE REPEAT will be a place where we talk more about our favorite topics: transformation, collaboration, vision, heavy lifting, and experimenting. Ideally, we can encourage more people to buy antique and vintage and create one of a kind works of art for the home.
REUSE can be simple and even glamorous with our help. We are calling this work a revival and we hope you will join us.
Liquid error (snippets/article-item line 157): internal