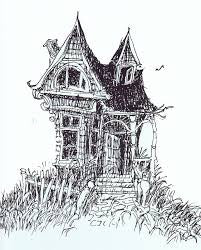 Blog post - COLOR and Shel Silverstein
Recently I dusted off an old copy of Shel Silverstein's Where The Sidewalk Ends. Happily I discovered that an otherwise rambunctious bed time had turned peaceful as my 4 year old son giggled as I read favorites like Captain Hook, The Acrobats, Tree House, Hat and Jumping Rope.  I found myself getting choked up by nostalgia as I introduced him to a childhood favorites like Hug O War, Boa Constrictor, Sarah Cynthia Sylvia Stout Would Not Take The Garbage Out, Sick, and The Long Haired Boy.  One poem really put a lump in my throat - Enter This Deserted House.  Being a mother of three (ages 20, 17 and 4) is a very "full plate" as we are all home right now riding on what feels like the final waves (hopefully) of COVID.  5 people, three dogs living in a very old 1600 square foot with a garage overflowing with furniture and too many needs to count.  My house is not deserted, but it is old.  When we bought it was really in a sad state, worn out and tired.  Slowly as we attempt to create a space for everyone to feel comfortable and at home – the house feels less sad, less deserted and more ALIVE.
Enter This Deserted House
But please walk softly as you do.
Frogs dwell here and crickets too.
Aint no ceiling, only blue
Jays dwell here and sunbeams too.
Floors are flowers-take a few.
Ferns grow here and daidies too.
Whoosh, swoosh-too-whit, too-woo,
Bats dwell here and hoot owls too.
Ha-ha-ha, hee-hee, hoo-hooo,
Gnomes dwell here and goblins too.
And my child, I thought you knew
I dwell here....and so do you.
When I got to This Deserted House I felt overcome with gratitude for this "full house", unique time when we are ALL TOGETHER.  I kept coming back to that one poem and tried to figure out why it moved me so.  As someone in the interior design field I kept thinking that even if your house was falling down or deserted, it still could feel beautiful and certainly home regardless.  Wallpaper, textiles and color are what make my house beautiful on the inside, but it's the people who come and go, make messes, give and take, cry, laugh, argue, hope, pray, doubt and wonder who make it so special.  I thought about the words INTERIOR DESIGN – my interior self and how it was designed.  Sometimes I feel like a well designed room with colors and patterns flowing from one room to the next.  Other times I feel messy, unkept, even broken, like my house.
In conclusion, it is my observation that there is interior design of rooms and places and spaces and there is an individual's interior design. I'm reminded of this thanks to Shel Silverstein's poem Enter This Deserted House and others.  I'm constantly trying to link these two topics and worlds of interior design.  I welcome your thoughts.
Anyway – I've kept Where The Sidewalk Ends dusted off and in a good spot for bedtime readings.  Furthermore, I signed up at my son's daycare to do a ZOOM reading.  I thought I'd share Shell Silverstein's silliest poems for the kids but more importantly make them individual coloring books so they could bring the poems home.  During my ZOOM time with the 16 daycare children I told them to take their coloring books home and color the pages.  As a child I remember looking at the black and white pages of Where The SideWalk Ends and wanted to color them in! 
Fast forward to Chairloom and TODAY.  Chairloom is all about coloring in the pages.  Adding color.  Coloring vintage and antique furniture with textiles through reupholstery – that's my coloring book.
Today I met local artist JP Hamster.  I'd met his wife in the past and have begun a relationship with them and their colorful textile business – Adaptation Designs.  JP's painting that now hangs in our showroom is the latest example of how I'm adding color to my life!
Thank you to JP, Lindsey and Shel Silverstein!
Continue reading