A Legacy Business / Tillet Texiles & T4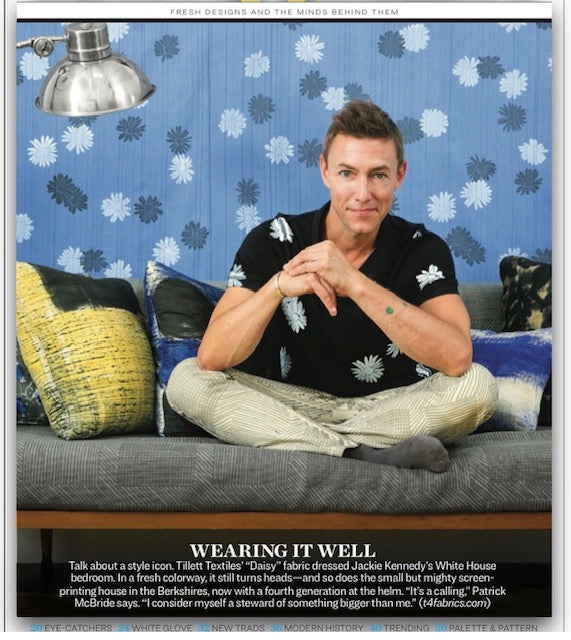 Have you seen the amazing designs from Tillett Textiles and T4?  Some might be familiar if you are a long time lover of textile design.  This "legacy business" is over 65 years old and situated in the Berkshires of western Massachussetts.  
They house nearly thousands of screens and patterns in their archives and current collection.  Decades and generations of creative textile design and art belong to them and are now under the creative direction of Patrick McBride, the great grandson of the founder - a silk screen pioneer.
I'm loving learning about their story as much as I'm loving the designs they produce.  Patrick is dedicated to the Tillett legacy while pursuing relationships and collaborations with Herman Miller, Valentino and the like.  Patrick is the steward of a beautiful legacy of age old techniques, methods and patterns.  The challenge that he is embracing is to continue to give the archives a voice to tell their story.  He is dedicated to keeping this company alive and exciting and is inspired by art & nature as he moves the company forward.  Join me as I stay tuned.